Tummy tucks are excellent procedures for the right kind of patient. One of the trade-offs, though, is a large scar that traverses the entire lower abdominal area. Normally, the scar is at about the same level as a C-section scar, but much longer, typically extending from hip to hip. The other incision made during this procedure is around the belly button. Given that a tummy tuck involves removing excess skin and tissue in the lower abdominal area, the skin from the upper abdomen is stretched down to close the wound. The surgeon must cut around the belly button and make a new hole for it further up on the abdomen to achieve a normal-looking result. The position of the belly button does not change along the abdominal wall, although the patient may feel that it was placed higher due to being accustomed to the excess skin pulling it lower on the abdominal wall.

For tummy tucks, scarring is a huge component. You must weigh very carefully your potential outcome against any scars that you might have. These scars are permanent and are never one-hundred percent predictable. There is always the potential for the scarring from this procedure to be quite unsightly.

If you are not ready to accept scars and want a doctor to guarantee what your final scar will or will not look like, then you are not ready for this operation and should not undergo the surgery.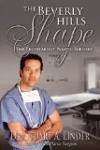 Continue Learning about Abdominoplasty Or Tummy Tuck