In a full tummy tuck, an incision is made in the lower abdomen. If there are no scars on the lower abdomen, a gentle W-shaped scar is made. This shape causes less distortion of the pubic area than a curved scar. Styles are changing, though, and I have recently had requests for purposeful pulling up of the genitals along with the tummy tuck. If there is a C-section scar, the new scar follows the gentle curve of the old one. In most cases, the old scar is removed.

After massive weight loss, there is usually a huge amount of extra skin. Sometimes vertical incisions are added to the belly in this situation. The skin of the belly is then lifted like the hood of a car, exposing the muscles. The belly button (umbilicus) is protected, and the skin is lifted all the way to the ribs and to the bottom of the breastbone. In most cases, all of the skin between the belly button and the pubis is then removed. The rectus muscles are sewn together, using permanent stitches placed very close together. This "seam" absorbs tremendous stress, so the stitches must be strong.

Many people think the belly button is moved in a tummy tuck. Not true. The belly button stays put, but the skin slides over it. A cut is made in the skin and the belly button is popped through. Some surgeons remove it; except to save time in the operating room, I can't think of a reason why.

Two drains are placed. This is the only operation in cosmetic surgery that drains are required, although they are optional in other operations. One of the biggest problems with a tummy tuck is a seroma, a collection of clear, blister type fluid. Drains decrease the chance of a seroma.

The wound is closed, usually in two layers, with a deep layer of dissolving stitches and a superficial layer of either stitches or Dermabond.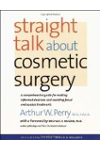 Continue Learning about Abdominoplasty Or Tummy Tuck