Prior to prescribing any form of exercise, it would be best to know your current fitness level, age, and exercise history. However, below is an exercise to get beginners started but be sure to only complete if you feel comfortable. Also, please contact me so I am able to further assist you after receiving feedback from the list above:
Extended plank – lay face down. Place your hands next to your chest. Lift your body up so you are balanced on your knees. This position might be challenging so start here. If you are able to hold this position then lift your body so you are balancing between the palms of your hands and the toes of your feet, a push-up position. Hold for :30 or up to :30 and rest. Complete 2-3 times.
Here is a good abdominal exercise for beginners: Lie on your back with your knees bent, feet flat on the floor. Fold your hands on your chest, or, for an easier curl, reach forward as you lift your head from the floor, then, as if you're a roll of toothpaste, curl up vertebra-by-vertebra to a sitting position, or as far as you can go. Let yourself back down slowly. Don't flop back, or you lose much of the benefit of this exercise. Repeat as many times as you can.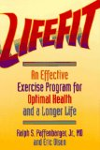 Continue Learning about Ab/Core Exercises