A great way to stretch the side of your body will be to complete the following:
Start with both hand relaxed along side. Take a deep breath as your bring your arms overhead. When you arms get as high as possible, bring them together and stretch even higher. From here, keep breathing, and slightly pull side to side to get a great stretch of your back. Return to the top and exhale to the bottom. Complete 3-5 times.
To do side stretches stand with your right side toward a wall, about an arm's length from the wall. Cross your left leg over your right, and support yourself against the wall with your right hand. Then slowly let your right hip sink toward the wall. Hold and repeat five or six times, then turn and do the left side.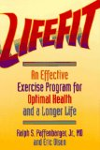 Continue Learning about Ab/Core Exercises