To strengthen the muscles of your abdomen or stomach you can do oblique crunchs.

Primary muscles worked: Internal and external obliques (sides and front of the abdomen)

Starting position: Lie on your back with your right knee bent and right foot flat on the floor. Cross your left leg over your right, with your left ankle resting just above your right knee. Place both hands behind your head, with elbows out to the side.

Action: As you exhale, left your head and both shoulders off the floor and twist so that your right armpit moves in a line toward your left knee. Contract the abdominals as fully as you comfortably can. Hold for one count at the top of the contraction and exhale the remaining air. Inhale as you return toward the starting position. Do not allow your abdominals to relax between repetitions. Continue the set until you have completed your repetitions. Then repeat on the opposite side.

Tips:
Do not allow your elbow to cave in toward your knee.
Keep your elbows back.
Keep your head in line with your spine.
Variation:
For a more advanced exercise, cross your legs more fully, so that one knee rests on the other.
For a less advanced exercise, allow one elbow to remain in contact with the floor.
A posterior pelvic tilt is perhaps the best and safest way for many people to exercise their stomach muscles.

Start by lying on your back on an exercise mat or carpet. Bend your knees so your feet are flat on the mat. Squeeze your gluteal muscles together so they rise slightly off the mat. At the same time, contract your abdominal muscles. The curve in your lumbar spine should straighten, and your lower back should be flat against the mat. If you are not sure, check your position by trying to place your hand underneath your lower back. In this position, you should not be able to do this. Next, bring both knees to your chest. Then straighten your right leg while keeping your left knee at your chest with about 90-degree flexion in the hip bend your right leg so that your right knee comes to your chest, and then straighten your left leg. It is as if you are lying on the ground and riding a bicycle in midair with your gluteal and abdominal muscles contracted to reverse the lumbar curve and protect your back. This is a challenging activity. At first, you might only be able to straighten your lumbar curve. After you can straighten your lumbar curve easily, begin to bend and straighten your legs.

When you can do 3 sets of 12 repetitions while bending and straightening your legs, you can begin to bring your arms into the exercise. Do this by folding your arms behind your head. As you bring your right knee to your chest, move your left elbow toward the right knee. Then repeat with your left knee and right elbow.

Most importantly, continue to squeeze your gluteal and abdominal muscles so that your back remains flat on the mat, reversing the lumbar curve. As always, do not sacrifice your form. The form in this exercise requires particularly attention to detail, and physician or trainer instruction and guidance is strongly recommended.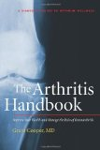 To exercise your stomach muscles (abdominals), you want to start out slow. Choose exercises that have very little motion of the spine like planks or bridges. Once you achieve better strength and endurance you can progress to exercises that include flexion, extension, and rotation of the spine like crunches and cable rotations.
The short answer, which isn't too helpful, is "it depends." The longer answer is "it depends on your phase of training." Your phase of training is determined by your current fitness level and your goals. It is ideal to work first in the Stabilization phase, then Strength, and ultimately Power (if it fits your goals and fitness needs) over the course of several months.
Stabilization phase exercises primarily focus on stabilizing the musculature that is so important to supporting the spine. Movement of the spine is minimal, and the tempo is very controlled and emphasizes isometric contractions. This includes exercises such as the Floor Bridge.
[media id="DEV__4c7e5b83af1076_76124506" title="Floor Bridge"]
During the Strength phase of training, after sufficient stability has been established, you can progress into exercises with greater range of motion that include flexing, extending, and even rotation. A great example of this is the Cable Chop.
[media id="DEV__4c7e541f87f9a2_05462240" title="Cable Chop - M"]
A majority of populations will meet their goals with the Stabilization and Strength phases. However, the Power phase adds in exercises that are performed at higher speeds and are often utilized to prepare for athletic endeavors. The Medicine Ball Rotation Chest Pass is an excellent example.
Continue Learning about Ab/Core Exercises