There are a variety of laboratory and sonographic tests for pregnant women that have become routine. These include blood tests for: anemia; blood type; screening for any antibodies that could harm the fetus; previous infectious illnesses such as rubella, hepatitis, syphilis and human immunodeficiency virus (HIV); and diabetes in pregnancy.
A urine culture is usually performed at an early prenatal visit. Sonographic evaluation for number of fetuses and fetal anatomy has also become "almost routine" in most urban areas in the United States.
A wide variety of genetic tests are available. Some, such as testing for carrier status for cystic fibrosis, are more routine than others, which may pertain to populations of people from certain ethnic groups or whose families originate in certain geographic areas.
Testing for fetal well-being later in the pregnancy has become quite common. Assessments are often performed utilizing electronic fetal monitoring or sonographic evaluation of fetal activity, breathing movements, tone and amniotic fluid volume are quite common and often reassuring to both patient and provider.
At four weeks, the pregnancy is just establishing itself. If the woman has not seen a healthcare provider and misses a menstrual period, it is time to take a home pregnancy test. If the home pregnancy is positive, it is time to make an appointment with an obstetrical care provider.
The first test you should take is an at home pregnancy test. Even if this is positive, most doctors will not schedule an appointment until week eight.
At your first appointment, you may undergo a physical exam that includes a pelvic exam and Pap test to evaluate your overall health. A doctor may also do blood tests to look for things like infections, HIV, chickenpox and a variety of other conditions. Urine tests may also be done to look for diabetes or kidney or bladder problems.
Others tests and procedures that might be conducted throughout the first trimester (weeks 1 through 28) of pregnancy are:
Chorionic villus sampling (CVS) – a procedure that tests for genetic abnormalities; usually done between weeks 10 and 12.
Ultrasounds – to look for genetic abnormalities and identify how far along your pregnancy is.
Doppler machine – to listen to your baby's heartbeat—can be a very exciting procedure for you and your partner.
Some people recommend that you be tested for chicken pox, hepatits C and toxoplasmosis.
If you have certain medical conditions or any problematic symptoms early in pregnancy, your doctor may want to see you earlier to do certain tests or screenings. Talk to your doctor if you have questions about tests or procedures that may be a good idea for you.
You will be offered a variety of tests during your prenatal care. Some of them will be offered only once, while others (for example, a blood pressure check) will be done at each visit.
At your first prenatal visit, you will have a complete blood count (CBC) as well as blood tests to determine your blood type, Rh status and rubella antibody status and to check for syphilis and hepatitis B. It is also recommended that all pregnant women have a blood test for HIV. If you find out that you are HIV-positive, there are treatments to keep you as healthy as possible and to help protect your developing baby from being infected. In addition, your provider will collect a culture from your cervix to test for gonorrhea and chlamydia.
The CBC will also screen for anemia, or low red-blood-cell count. If you are anemic, you may feel even more tired than you would otherwise. If you are of African-American, Mediterranean or Southeast Asian descent, you may be anemic secondary to a genetic mutation that causes sickle-cell trait or thalassemia. If this first blood test does show that you are anemic, additional blood tests will be done to determine what type of anemia you have. If you are anemic from iron deficiency, eating foods that have a lot of iron and/or taking iron supplements can increase your red-blood-cell count.
One of the initial tests at your first visit is a Rhesus status test (also known as Rh screening testing). This determines whether your blood is Rh-negative (you do not have Rh protein on your red blood cells) or Rh-positive. If the initial Rhesus status test shows that your blood is Rh-negative, a second blood test will be done when you are 26 to 28 weeks pregnant. But if your blood is Rh-positive, there is no need for follow-up.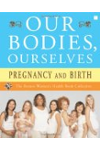 More About this Book
Our Bodies, Ourselves: Pregnancy and Birth
ALL THE INFORMATION YOU NEED TO MAKE WISE DECISIONS ABOUT YOUR PREGNANCY AND THE BIRTH OF YOUR CHILD -- FROM THE EDITORS OF THE CLASSIC "BIBLE OF WOMEN'S HEALTH" Pregnancy and birth are as ordinary...
Continue Learning about 1st Trimester Of Pregnancy