The first trimester of pregnancy is a time of drastic hormonal changes. Although your developing baby is tiny, big things are happening to you. Fatigue, nausea, constipation, and breast tenderness are common. Feeling lightheaded is another common complaint of early pregnancy. In addition, all of the hormonal changes cause mood swings.

During the first trimester, you should begin to visit your doctor regularly for prenatal care.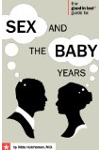 More About this Book
The Good in Bed Guide to Sex and the Baby Years
Available at a substantial discount for a limited time only, thanks to support from K-Y(R) Brand!Once you get down to the business of baby-making, the advice will pour in: books, magazines, in-laws,...
Your body has begun to nurture a new life. During the coming nine months, you will experience enormous physical changes as the embryo grows from a single fertilized cell into a fully developed baby.
Despite the excitement of being pregnant, the first trimester can be particularly challenging. You may experience fatigue, constipation, decreased sex drive, increased urge to urinate, tender or sore breasts, increased vaginal secretion, and nausea or increased appetite. Moreover, the nausea or vomiting commonly referred to as "morning sickness" is clearly misnamed because women who have nausea often feel sick throughout the day.
During the first trimester, your breasts may become larger, full and tender, and your areola, the area around your nipple, may begin to darken. Exhaustion is also common during the first trimester.
Not all women experience all of these changes. The absence of any of these first trimester experiences is not an indication that something is wrong with your pregnancy.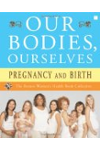 More About this Book
Our Bodies, Ourselves: Pregnancy and Birth
ALL THE INFORMATION YOU NEED TO MAKE WISE DECISIONS ABOUT YOUR PREGNANCY AND THE BIRTH OF YOUR CHILD -- FROM THE EDITORS OF THE CLASSIC "BIBLE OF WOMEN'S HEALTH" Pregnancy and birth are as ordinary...
Continue Learning about 1st Trimester Of Pregnancy