Dr. Bernard Storm
Languages supported at his practice: English
Dr. Storm's Background
Dr. B. Ray Storm is a graduate of the University of Missouri-Columbia and the University of Missouri-KC School of Dentistry, and has recently retired from private practice in St. Peters, Missouri, after 32 years of practice. Dr. Storm is the twice recipient of the Dentist of the Year for Missouri Award from the Missouri Dental Association and has received honorary House and Senate bills from the Missouri legislature. He lives at home with his wife, Jan, and continues to be involved in dental outreach programs, locally, nationally, and internally and occasionally has time to write poetry and is working on his first novel.

Learn More About Dentist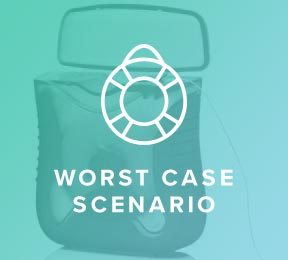 A trip to the dentist isn't complete without being scolded for not flossing every day. And even though you know you should, it doesn't always make it into your nighttime routine, or many others, for that matter.
...Read More