3 Nontraditional Comfort Foods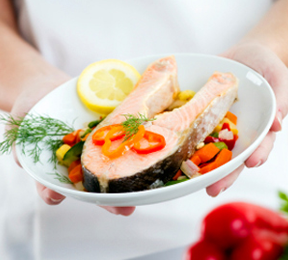 That bowl of ice cream made you feel better. For about 2 minutes. Now you need a nap.
Next time you need a pick-me-up, reach for one of these three foods instead. Research shows they offer real mood-boosting benefits -- without inducing a food coma.
1. Fortified cereal
Yep, another reason to eat your Wheaties. A bowl of fortified cereal is a great way to get a boatload of energy-boosting B vitamins, which work to curb tension, moodiness, irritability, and depression. (Or get a whole string of Bs -- B1, B2, B3, B5, B6, B12, folate, biotin -- by taking a B-complex supplement or a multivitamin. But don't take too much. Here is what is recommended.)
2. Something made with saffron
Small-scale studies have found that saffron -- the trademark spice in many yellow-hued Indian, Moroccan, and Asian dishes -- can ease symptoms of depression with virtually no risk of side effects. Although it's a somewhat pricey spice, a little bit goes a long way. Try this seafood stew recipe.
3. Fish dishes
Research shows that people with lower blood levels of EPA and DHA -- two fatty acids found in several kinds of fish -- are more likely to show symptoms of mild to moderate depression. So snack on some tuna salad or finish off the salmon from last night's dinner. (Eating fish could be good for your love life, too.)